New England's Pet Stop Dealer

Get A Free Quote
Are you looking for an electronic dog fence system in Strafford, Rockingham, Merrimack or Hillsborough? Essex County, MA? We are the most experienced local pet fence provider in New Hampshire and Massachusetts!
Your pet is part of the family. Imagine giving your dog hours each day off the leash and outdoors. Many behavior problems melt away by giving dogs more exercise, and a Pet Stop® underground fence can provide this exercise along with the peace of mind you need. Give us a call today!
---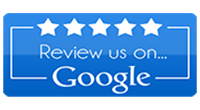 Dog Fencing
Your pet is part of the family and we have a genuine concern for their safety. That is why we choose the best quality product for your family, keeping your pet safe and protected. Pet Stop of Northern New England exclusively provides Pet Stop® products, the most effective and humane dog containment systems on the market. Giving your dog freedom and the peace of mind you deserve. If you've been shopping for a dog fence, and you're ready to get started with the best and most advanced systems, provided by the most experienced professionals in the field, then let us get started today. Give us a call for a free, no obligation consultation in your home.
Learn More
GentleSteps Training
Keeping pets safe in the yard and away from danger doesn't have to be difficult or stressful for you or your dog. All dog fence systems rely on a special training collar that emits a brief and harmless static correction as a deterrent to leaving the safety of the yard which may be stressful for some animals, particularly if you have a shy or sensitive pet. To reduce the stress associated with introducing your pet to her new fence, Pet Stop® has introduced the new GentleSteps® training method.
Learn More

All Pet Stop® products are 100% built and tested in the USA, in Exeter PA. Our products are built with only the best available materials and use the latest pet fencing technology, ensuring that you're getting a quality, reliable product that will keep your pet safely and humanely contained while allowing them the freedom to roam your property. Many of our products are multi-brand compatible and work with Invisible Fence® systems!
Decades of Experience with Dog Fences
In 2001, Pet Stop was joined by John Purtell, perhaps the most accomplished executive in the business. John founded the Invisible Fence® Company in 1976 and managed its growth and success through the 1980s, beginning from a start-up and flourishing into the largest pet containment organization in the industry. The addition of Purtell to Pet Stop has helped our own fence for dogs products, systems and overall organization to follow a similar pattern of growth and success.
Plus, Pet Stop has assembled a staff of executives and engineers with several decades of combined experience with the Invisible Fence® company as well. We have been able to build from their skills and know-how, while collaborating together on new innovations, developments and enhancements, to produce the most technologically advanced dog fence system in the world.
Current Pet Fence Owners
Our services aren't limited to just Pet Stop Brand® systems either! As independent contractors, we provide service for other containment brands, including but not limited to Invisible Fence®, PetSafe®, and DogWatch®. Plus, if you're a current Invisible Fence® owner, we can offer you not only compatible receivers, but Invisible Fencing® compatible batteries as well. We also offer excellent prices with Invisible Fence® trade-ins.
Get Support
A Fence for Hero
Pet Stop of Northern New England, supplier of Pet Stop, Pet Fence Systems, along with Pet Stop Corporate is donating an underground fence system and its installation for "Hero" a 5 month-old Canaan dog from Iraq. The dog was sent to America by members of the 82nd Airborne who served with fallen Army Specialist Justin Rollins, who cared for the pooch in the war zone …
Read More
Service Areas
We proudly serve Essex County in Massachusetts, Hillsborough, Merrimack, Rockingham and Strafford Counties in New Hampshire and York County in Maine.